TEST #18
Homemade Mac and Cheese
Carlee and I decided to throw together some homemade mac and cheese. I usually don't cook with noodles, not a big pasta lover, or cheese, not a big cheese lover. But! I am trying to get myself to try new things.. so it began.
We decided to double the recipe. Then we realized we didn't have 4 cups of the same pasta.. So we mixed shells with another kind of noodle... (FIRST PROBLEM). Then we added the milk and simmered the ingredients. We took 11 minutes off the time from this recipe and the noodles were STILL over cooked. Kinda bummed. Who likes squishy noodles? Gross! For those texture freaks, you know what I'm talkin' about. *Cough Carlee*
Then we shredded the cheese and added the the salt and Dijon mustard. At this point, it was gross tasting. I Mean, besides the noodles being over cooked, it was still gross! So we decided to spice it up with some cayenne pepper.. It definitely helped. But it was still missing something. It just didn't have a FLAVOR! We also added nutmeg and pepper and it just wasn't cuttin' it. I ate about four bites and was done with that soggy, flavorless mushy mac and cheese. Definitely a learning experience.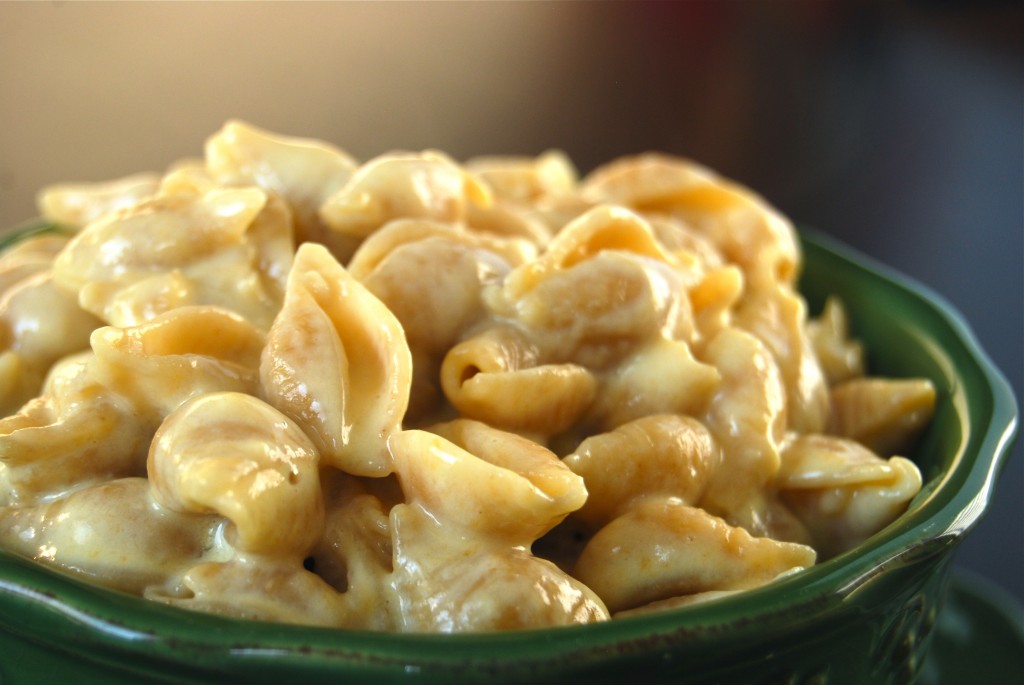 Click here for recipe and picture credit.